Established in 1990, Blue Sky Graphic Communication, Inc. has a proven track record of creating, designing and producing highly effective and award winning communications for businesses of all sizes and shapes.
Background
Blue Sky Graphic Communication, Inc. was incorporated by Kent Weakley, a graduated of the Columbus College of Art & Design – Graphic Design and Advertising Program.
Clients served by Blue Sky have ranged from small businesses to Ohio State University, the Chicago Cubs and countless others. The types of projects also have a wide range of categories from logos designs, web designs and print ads, to vehicle wraps, video production and interactive CD-ROM development.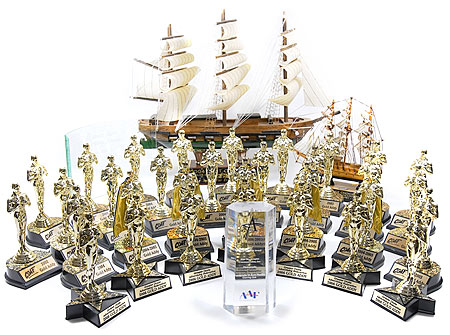 Awards
Blue Sky Graphic Communication, Inc. has won hundreds of awards for outstanding; creative, design, photography, print and campaign projects. These awards span local, regional and national recognition.
Our Approach
We never pretend to know more about your business than you or your customers. We take an inquistive approach in seeking solutions that yield results. By asking questions and building insight we can best craft a communication plan that will work for your objectives.
In many ways cases we ask questions that in hindsight seemed obvious but were never asked prior. By taking this approach we act more as a third party consultant during the creative stage of product development. Most of our clients value this aspect of working with Blue Sky Graphic as much as the creative results we produce.
The Practical
We do not insist on long term contracts or retainers. Instead we let our work speak for itself and bill on a project-by-project basis.
Custom design work can seem intimidating to some. To help ease this process we provide upfront ceiling price quotes which we will not exceed during a given project. You will know in advance what the most a given project will cost. This helps makes the design process run that much smoother.